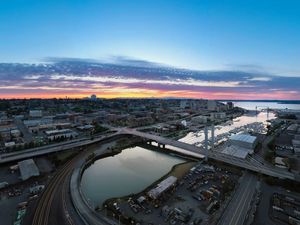 ABOUT US
island Reggae in the Northwest at its best...
Stay Grounded is a hardworking, eclectic group of disiplined musicians who range in age, ethnicity and style. Trailblazing their way onto the scene in 2011, Stay Grounded incorporates their Pacific Northwest heritage, with an exotic & dynamic blend of modern pop, R&B, and rock, infused with a sweet island reggae twist. Their music delivers powerful messages of Unity, Positivity and Empowerment to all who bear witness. Stay Grounded's crucial harmonies and powerful rhythm section truly make them a force to be reckoned with.
"Whether we play for 10 people or 10,000 people, we bring the vibe like there is no tomorrow."
LAW FETUI - LEAD VOCALS  
FRANCIS CACALDA - LEAD VOCALS & GUITAR  
​​​​​MICHAEL GUTMANN - BASS/GUITAR 
DANIEL TORRES - DRUMS  
Jordan Neal - lead guitar
Skyler jones - keys
​​​​​ETENE TAIMALELAGI- SAX/& VOCALS